Are you still paying to process credit and debit cards??? STOP paying them now!!!
✔No startup cost ✔Free use of terminal ✔You pay only $15.00 a month.
This program is available for all merchants types and processes on all platforms.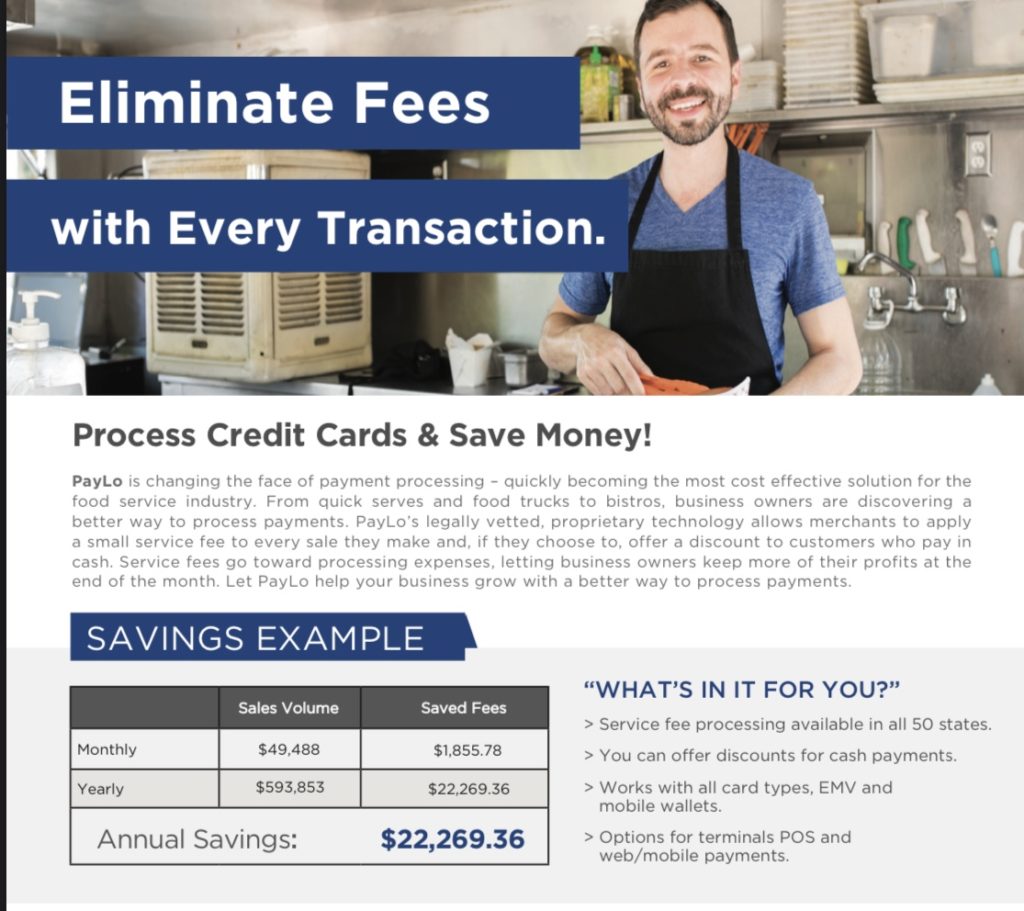 ---
ALL MERCHANTS ARE NOW ABLE TO TRANSFER CARD PROCESSING FEES ONTO THEIR CONSUMERS. BELOW YOU WILL FIND THE REGULATIONS AND MANDATES.
---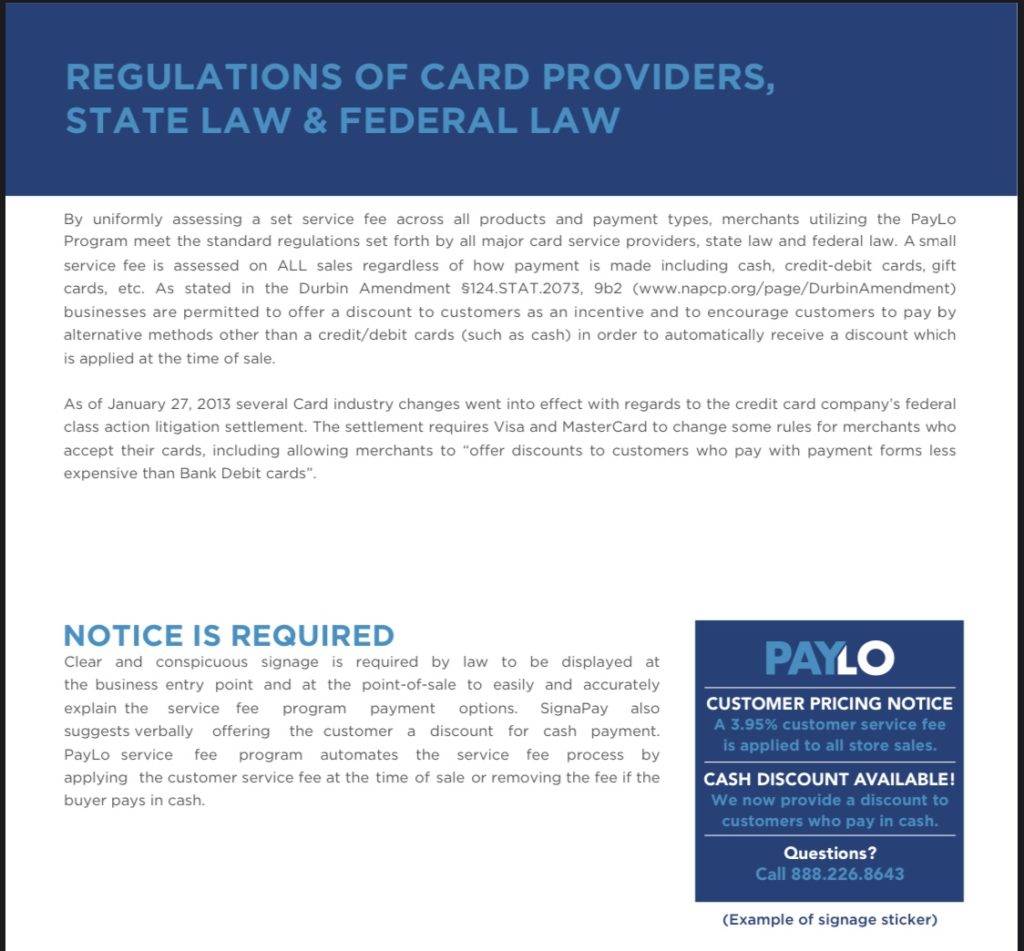 ---
---
---
FREQUENTLY ASKED QUESTIONS
Question: "I have never heard of this before, is it new?" 
Answer: It's actually not new, gas stations, colleges, the entertainment industry & the government have been doing this for a long time. Now it 's been approved for most all retail merchants! 
Question: "I heard it was illegal to charge a fee."
Answer: This is a "Cash Discount Plan," not a surcharge or convenience fee. It is legal in all 50 States. 
Question: "Do I have to calculate this charge?" 
Answer: No, the terminal and software do it automatically for you.
Question: "Will my customer be charged 2 separate transactions, one for their purchase and the other for the fee?" 
Answer: No, it is all combined into ONE transaction for them. The receipt will have a separate line item for the non-cash discount standard adjustment. Their credit card statement will have just the total charge and not the line items.
Question: "Do I have to purchase the equipment or are there other options?" 
Answer: Yes, only certain terminals can be programed to meet the card company requirement for this program. The savings of this program will quickly pay for the low cost investment into the new terminal!  (We do offer specials that include a free terminal from time to time.)
Question: "Can this program be integrated into my POS or my Online processing?" 
Answer: We have several integrations into many POS systems and hundreds of shopping carts as well. We'd be happy to discuss all of those options with you.
Question: "Are there others in my type of business using this service now?" 
Answer: Yes there are!
Question: "How long will it take to get started?" 
Answer: The application & approval process will take 48 hours and we deliver the terminal or send to your location within three (3) business days of approval. It will be completely set & ready to go … Next day shipping is an option at an additional cost. (Average time from application to live processing is 7 -10 business days.)